When it comes to the reception, what you see is what you get. The first impression will tell you exactly what experience you will get the rest of your stay. The reception area should not only be manned at all times, it should also be clean and presentable, the design of the reception should be the face of the whole establishment,
For hotels, design is vital because it should be as creative and interesting as the experience. That area should be an investment because rest assured, the guests will take notice.
Below are a few creative designs you should consider when coming up with your reception design;
One with nature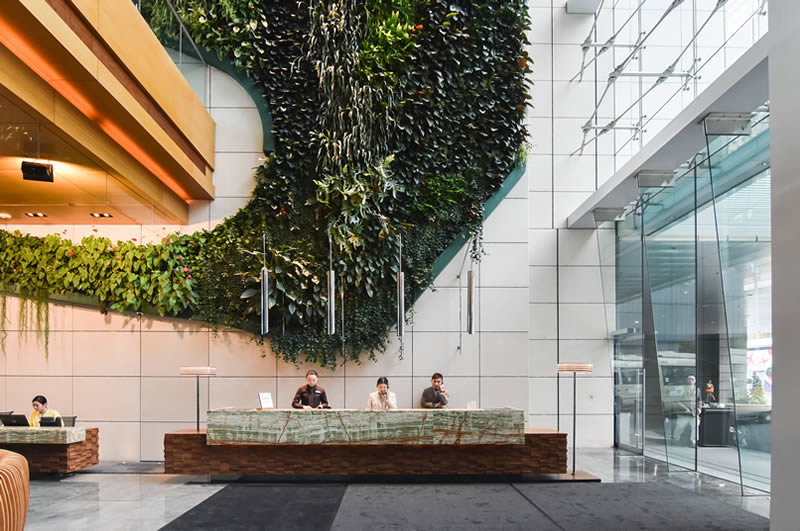 The presence of some nature as deco makes the reception area look homely and fresh. You should definitely consider this look.
Just the Chandelier
A chandelier that stands out is all you may need to make it work. A huge one that stands in the middle of the room brightens the room and adds class.
Hanging wooden reception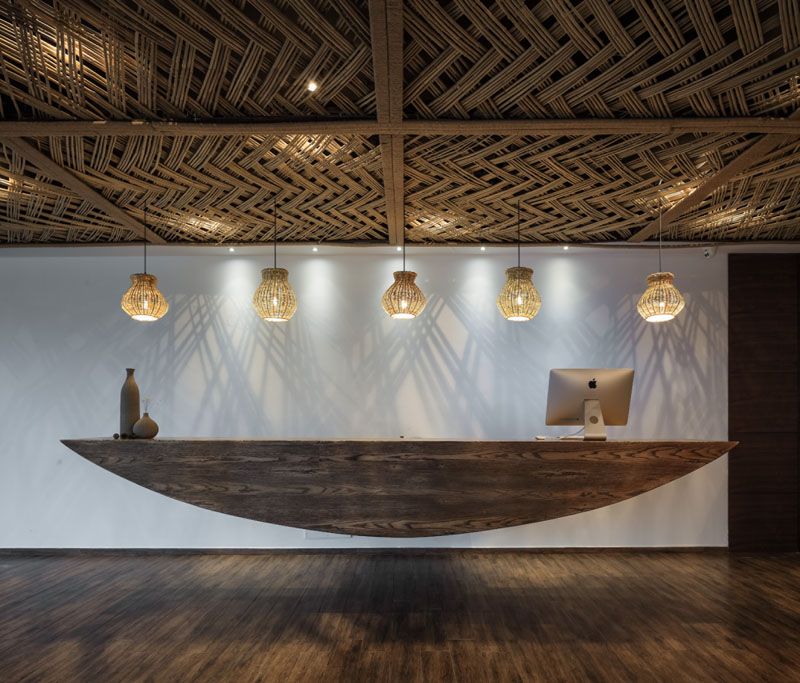 Creativity is unlimited. This reception gives a summer feel, with the sisal on the ceiling and boat-like table makes it look like you're on a beach.
Cool and captivating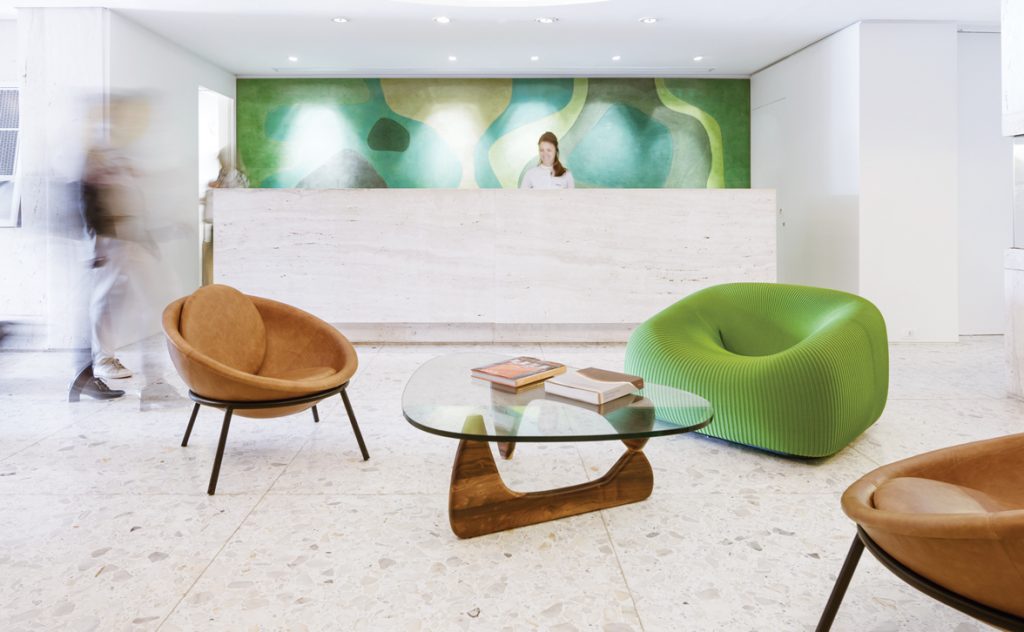 With the calm and cool colors, the guests will feel refreshed and calm. There's no tension in this room.
Bold and beautiful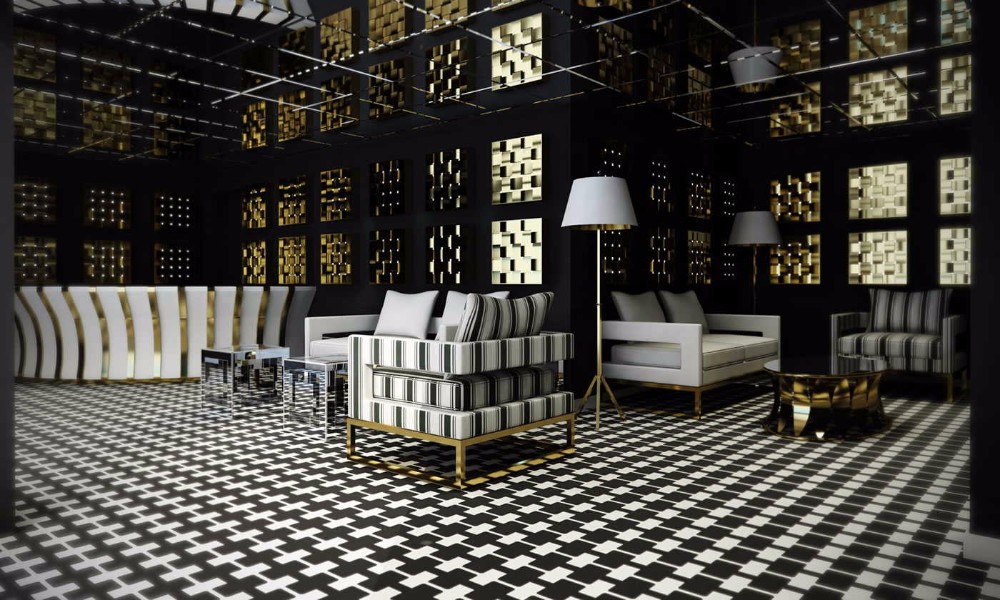 Having bold colors makes a statement. A theme gives a feel of order and business. If that's what you're selling, then this theme will work for you.
Art attack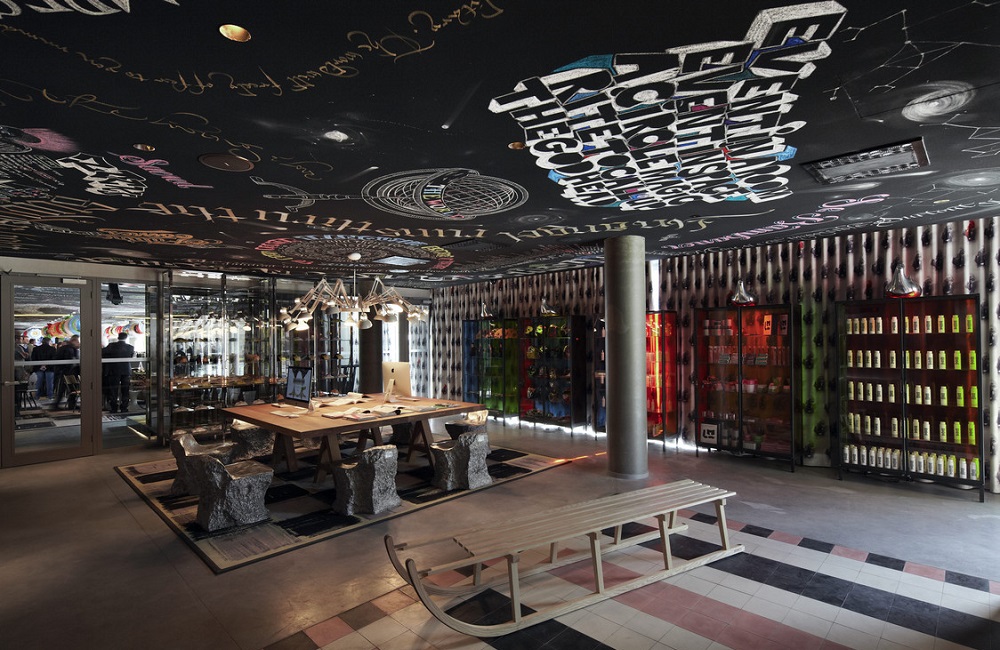 Art makes everything fun! Be creative like the above photo and make everyone look up! Art keeps the eyes busy, guests may not even notice they've been seated for hours.
Try the above ideas and am sure your guests will appreciate the effort.