Integrating the world is what the hospitality industry is all about. This has made the Kenyan hospitality industry grow tremendously as cultures from all over the world meet to make a guests' experience memorable. you can get almost all cultures here in Kenya, you need not go to Paris, there's a little bit of Paris here in Kenya. Below are just a few of the cultures you can experience here in Kenya;
Cheka Japanese Izakaya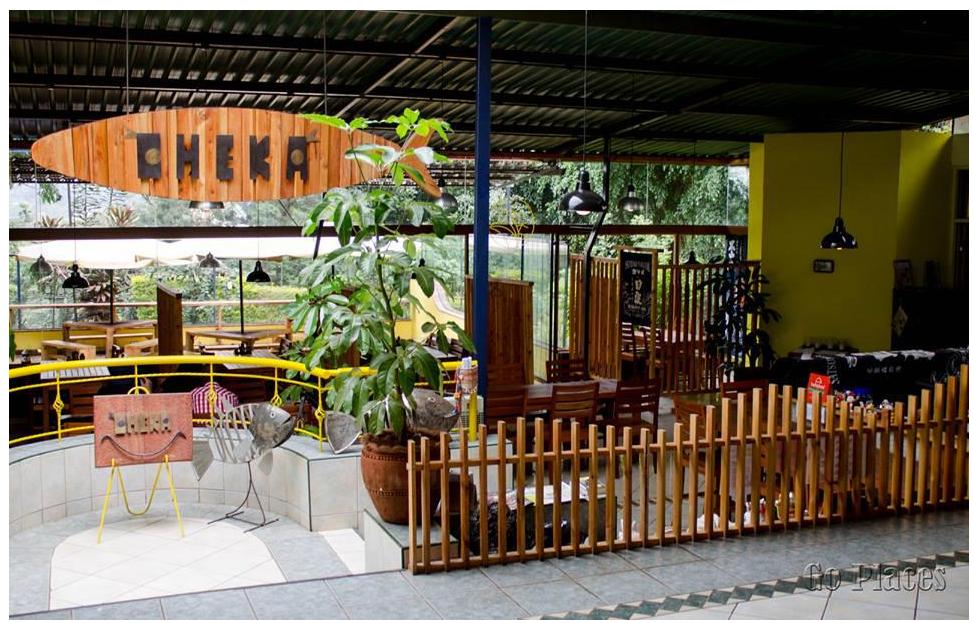 Located in Lavington, Cheka Japanese Izakaya prides itself as the only Japanese restaurant which is owned by Japanese in Kenya. They provide the authentic Japanese meals such as Salmon Sushi Rolls, Cheka noodles, Fried Sardine, Fresh Tuna, Fresh Oysters and imported SAKE from Japan.
Apart from it's rich Japanese-culture menu, the interior design has a Japanese setting which stands out. The tablecutlery and crockeryin addition to a few Japanese-like utensils such as the earthenware bowls and chopsticks makes it home for the culture-lovers.
The Japanese artworks, paintings, or murals on the wall complete the look of the Japanese restaurant.
Adega Kenya (Portuguese restaurant)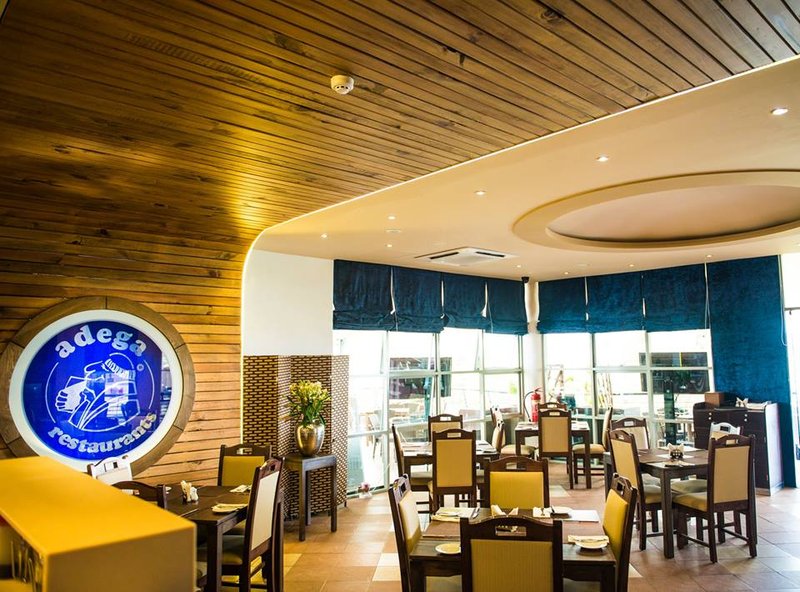 Adega Restaurant is an upmarket Portuguese restaurant that caters for a variety of tastes and styles. It's located in the upmarket Lavington Curve Mall.
The restaurant offers a warm unpretentious ambience allowing the diner to feast in true Portuguese style, with an aim to extend the highest level of quality of food & service.
Portuguese Food is famous for it's seafood treasures and distinct taste of texture and flavor. The menu includes; Prego (Chicken, Beef, Fish), Rissoles (Chicken, Prawn, Vegetable), Steak, Pizza, and lots more.
Experience the best Halaal guidelines in a fine dining ambience.
Cedars Lebanese restaurant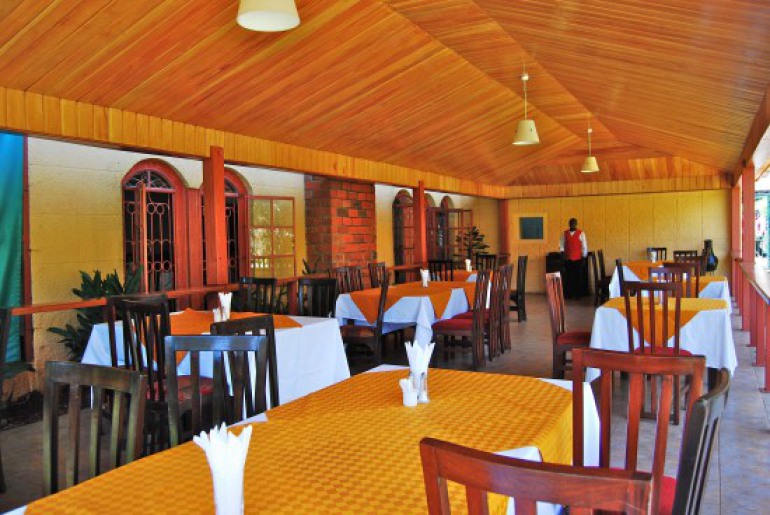 Located along Lenana Road and only 10 minutes away from the city center, Cedars Restaurant is the perfect place to indulge in the best of Lebanese cuisine. A prime example of Lebanese culture, they have incorporated in their cuisine is the traditional Mezze which consists of up to 24 mouth-watering dishes. The vast selection is sure to satisfy even the pickiest of eaters.
Their menu includes;pepper steak, grilled fish and mini chicken shawarma. The vast selection and affordable prices are sure to satisfy every eater.
LUCCA restaurant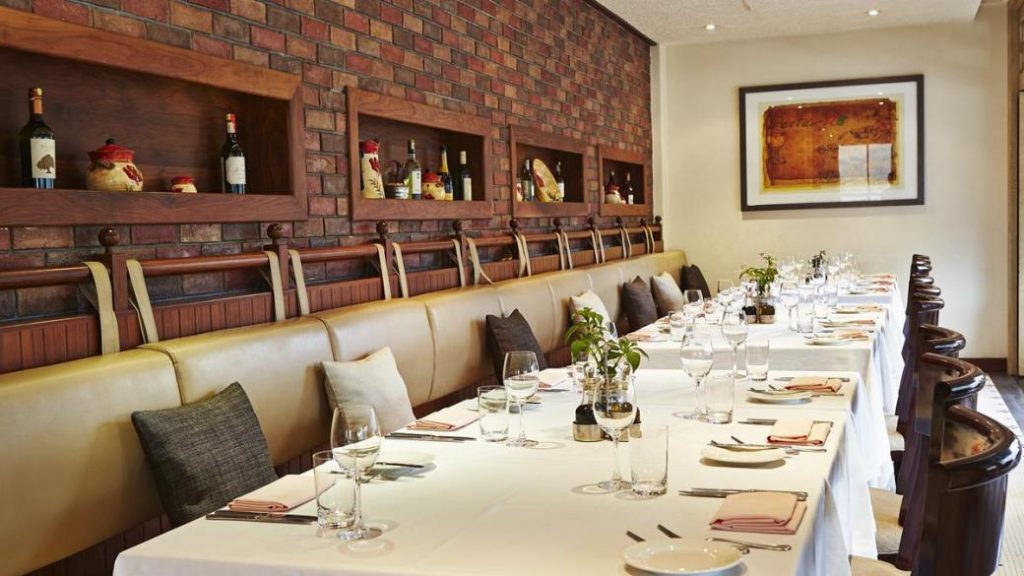 LUCCA has become an instant hit with guests because of its relaxed atmosphere and delicious Italian cuisine. Designed with friends and family in mind, this venue is the perfect place to trade stories about another exciting day in Nairobi. Found in Kempinski Villa Rosa, it serves one of the best Italy has to offer.
Asmara restaurant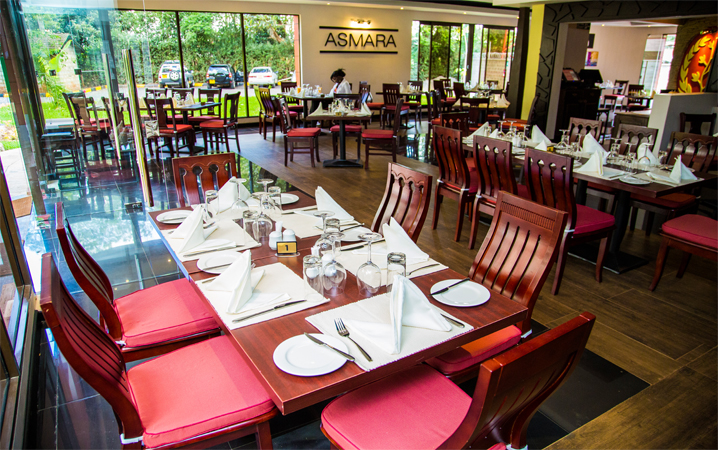 One of the best known Ethiopian/Eritrean restaurants in Kenya, Asmara serves one of the most delicious cuisines that keep guests from all races coming back. Their menu includes tender lamb, chicken breasts, injera among other unique dishes.