It is a Wednesday morning; I hurriedly make my way down to the African Heritage House in Mlolongo for an interview with Papillon. I don't want to be late because first impressions are everything, right!
I arrive a few minutes early and I find Papillon ready for the business of the day. Greetings take a better part of the moment and we sit down to have a little chit chat before beginning the interview. He starts playing one of his instruments which he later introduces to me as a Kalimba ~ an African thumb piano. He gets into some form of meditation as we listen to his song Muchii – a song that he says acts as motivation for a boy who wakes up early every morning to go grazing his father's herd far away and he has to come home whenever the sun starts setting. The song motivates him through his journey home.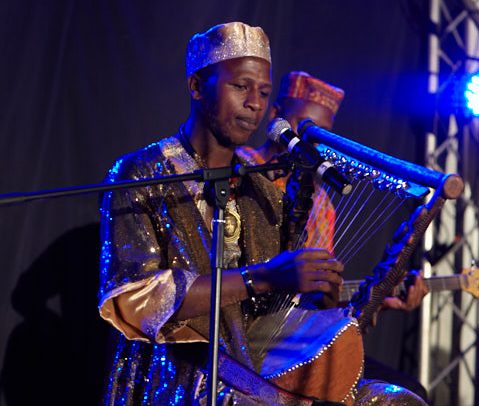 Clad in his traditional performing attire that has a mix of African prints from parts of West Africa, Papillon whose real name is Martin Murimi takes a different seat and then says he is now ready to let the world get to know his story.
Papillon is a French word that means butterfly. Now a butterfly goes through different stages before it becomes a butterfly. This is how his life has been, having traveled from up country to the city, Nairobi only to become a Street boy and had to do odd jobs just to survive in the city. This, he says is not the life he wanted for himself and always prayed for a better tomorrow. Luck was on his side and he met someone who was kind enough to take him in for a rehabilitation project that was run by the Africa Medical Research and Foundation (AMREF) and this is where he found salvation in music. "While at AMREF, I got to realize my music prodigy," he says.
In the year 2005 an opportunity came while he was still in high school, and he got to audition with an Italian percussionist Geovanni Lo Cascio and was selected among 25 others, to join the Jua Kali Drummers Band where they created and played their own musical instruments made out of recycled waste and scrap metal.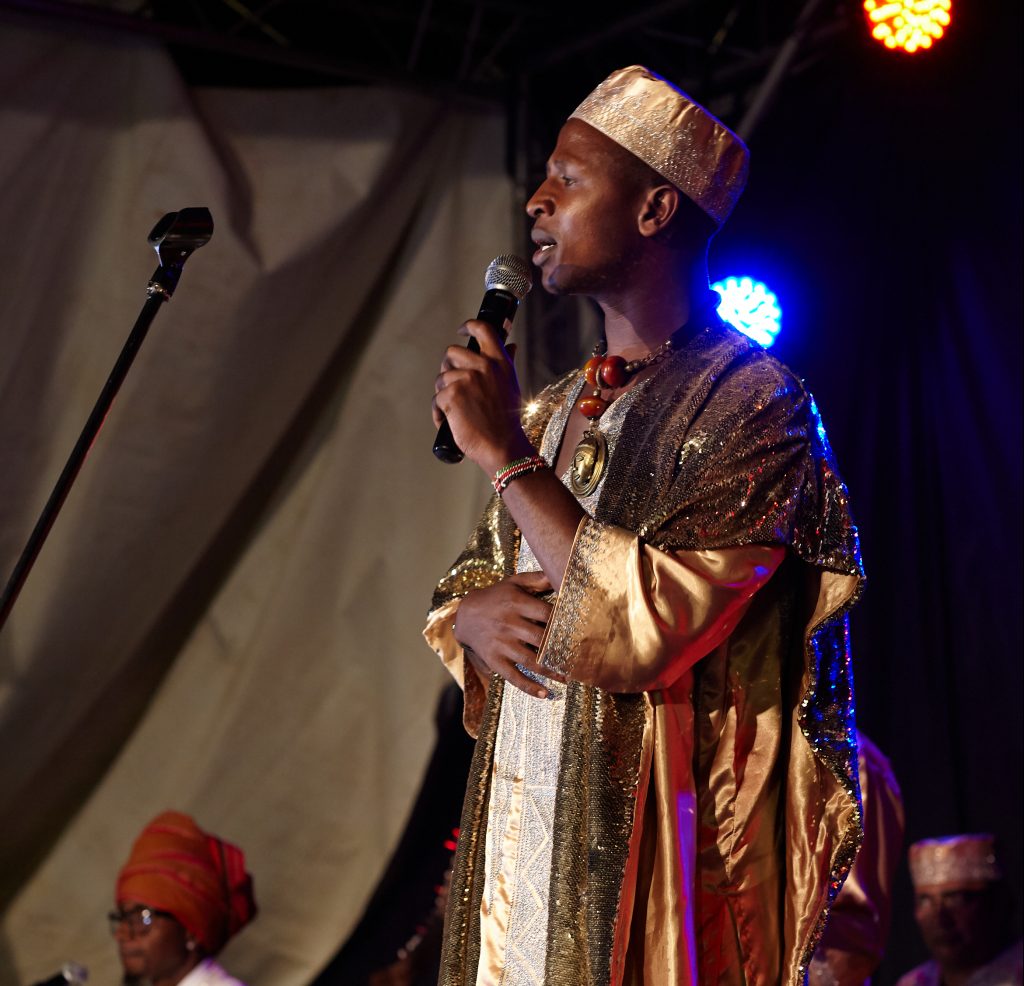 In 2009, the Jua Kali Drummers got the opportunity to tour Italy and got to perform in different places. "And as I kept growing and getting deep into it, I became an assistant director under Geovanni and we later formed another group, which was also a band that went by the name Slum Drummers. At Slum Drummers we did different projects that addressed various societal issues right from education, HIV/AIDS awareness and also unemployment among other issues, "he says.
This earned them another opportunity to travel to the United Kingdom to perform at the Queen of England's Golden Jubilee celebrations.
In 2013, little known Martin Murimi who at the time had not even decided to take up the name, met his mentor Ayub Ogada who had come to attend a Music workshop that was held at the AMREF where he was based at the time. Ayub Ogada famously known for his song Koth Biro which means The rains are coming in the Luo dialect, who had acquired world fame from playing and making music from traditional instruments and whose songs have been used in Hollywood movies and television programs, spotted Martin Murimi's work and he was very much impressed by what he saw. This propelled him to invite Martin to the African Heritage House where he was based, and had co-founded the African Heritage Band together with Alan Donovan the Chief Executive Officer and Co- founder of the African Heritage House.
With his mentor being someone who was world renowned for playing the Nyatiti , an eight-string traditional lyre, Martin began to develop the feeling that he was now coming out of his shell and was actually becoming a vessel the society needed.  "A butterfly undergoes four stages in its life and I so much like to relate my life to a butterfly because I personally feel the transformation and that is why I settled for the name Papillon which is French for butterfly." notes Papillon.
With inspiration from his mentor, Ayub Ogada, and his love for African instruments, Papillon who had now embarked on his own musical journey wouldn't have it complete without his own creation. This saw him craft a Kalimba – an African thumb piano from a recycled lampshade, a move that excited Ayub Ogada and Alan Donovan, the co-founders of the African Heritage Band.
Traditional Handcrafted Instruments
Traditionally, guards are used to store milk, water or porridge but Papillon's magical hands turned these instruments, of course with a blend of a few other items into musical instruments which he then categorizes into generations with different names that hold different meanings. He went on and crafted an eight-stringed harp which he named the Anywal Abel, which means  A caring parent in the dialect of the Acholi people of Uganda. "No one really believed that the Anywal Abel would be a possibility until they saw me playing it, it took me about eight weeks to have it complete," added papillon. The Anywal Abel according to Papillon tells the story of a Giriama girl known as Kariuko (represented by the Kalimba) who travels to Egypt, meets an Egyptian man whom she gets married to. "When a woman is married in the African context, she takes up the husband's name, and that is exactly what this girl does," he says.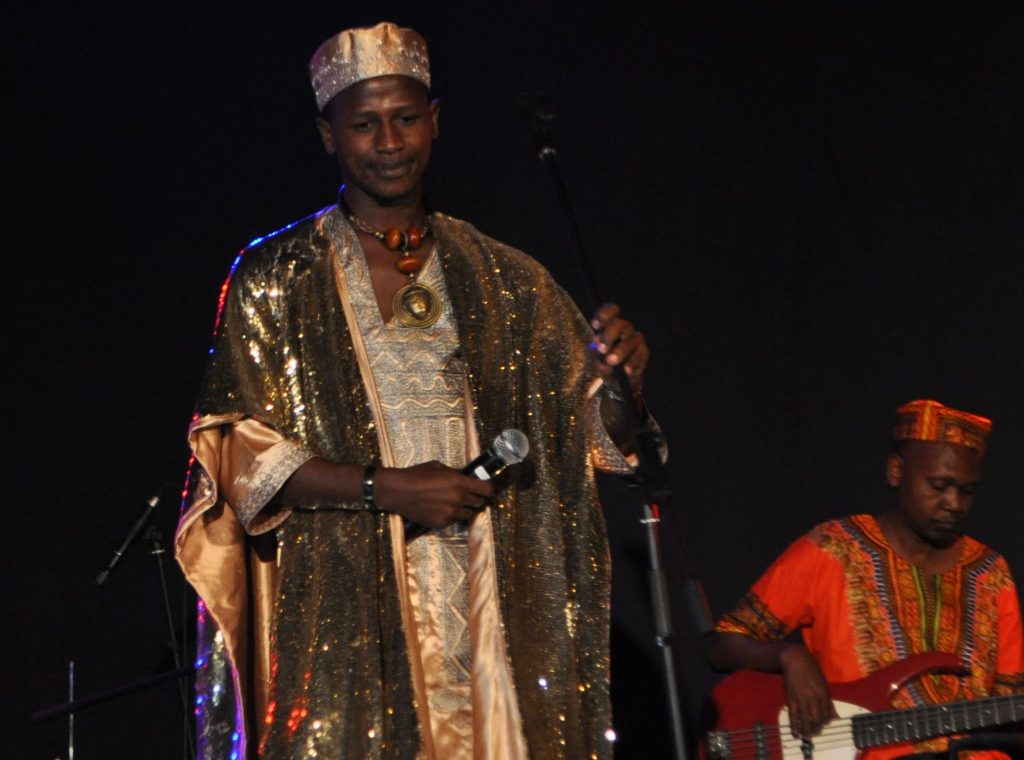 Papillon went on and created the third Generation which he named Mwari wa Oru which translates to Daughter of Ur. The sixteen-stringed instrument is crafted with a   head of a woman on one side of the edges and the base represented by two legs of a kneeling African woman. Papillon recollects and says that it represents Kariuko the Giriama girl who had now settled in her new home and was now expectant and she is hopeful of having a healthy baby.
The fourth generation of these amazing creations was named  Kiveo which means Gift and represents the happiness this new family is having after the baby has been born. The ten-string instrument crafted with faces of humans shows how grown this family's gift has become and is now ready to share the love of music to the world. The generational family closes with a hand held Kalimba who is a little brother to Kiveo.
Papillon who is arguably, the only musician in Africa with an eye to redesign traditional African instruments, and using them to do new things musically already has an album out, with all his instruments used to make his music. He dedicated his first song titled  Ayubu which translates to Job to his mentor Ayub Ogada, with a storyline fused with that of the Biblical Job. "I felt the need to thank Ayub for the impact he has put in me and so I did it with my first song," he says.
The soft-spoken Martin Murimi goes ahead and articulates that he works with a team which is clearly evident from his music that incorporates different instruments. He mentions one Paul Shiundu who plays the guitar and the piano, Prasad Velankeer who plays the Indian Tablas, a flutist and a few other seasoned members of his team.