Beauty is for women, this is what we all know. If you walk around Nairobi and most parts of the world of course, all beauty products are represented by women. Men on the other hand, are perceived to be just ok the way they are. This however, is starting to change and men are beginning to care about how they look. This has generally made the male beauty market to have adjustments worth noting, with the number of men beauty products increasing by about 75 % worldwide. This means that men beauty is almost leveling that of women.
The modern man is taking more pride in his appearance because he wants to look good wherever he goes. This has become a thriving market with new products aimed at improving men's looks being introduced by the day. We all want our nails to look great but there is the stereotype part that comes back to hit us – Hey Brian, that's a woman's world!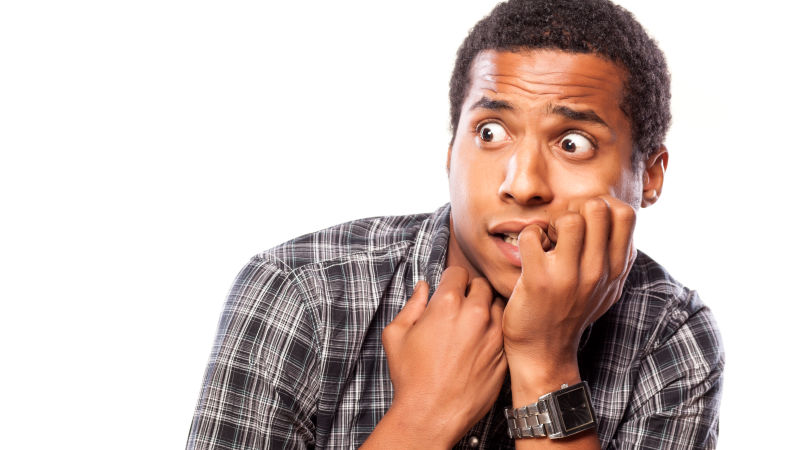 This has brought about a very long debate on whether men should or should not visit beauty spas to have manicures and pedicures.
The idea of a man sitting in a room full of women and have someone go around your nails is the hardest thing a man has to endure and I will be the first one to admit that it is quite a task, but it is worth the time and money. It is keeping your nails and feet healthy.
A manicure for a man basically involves filing down your finger nails, softening the skin on your hands and shaping the cuticles which is something you can easily do at home and yourself. A pedicure for a man is the same as a manicure but for the feet. This still remains the upper end of all this and that there is more to pedicure and manicure than just having beautiful finger nails and good-looking feet.
Why you should get a manicure and a pedicure:
Pedicures help in getting rid of the dirt stuck under toenails and will also remove dead skin on your feet and this leaves your feet healthy. This also prevents one from having foot odor because it removes bacteria, dirt and dead skin completely.
A professional manicure and pedicure will ensure your nails are cut to the correct length, something most men completely overlook and this will ensure no in grown toenails.
These two procedures, a pedicure and a manicure actually make you look good!
So, for men who find it difficult to go to women filled spas and beauty parlors, below is how you can have a manicure and a pedicure locked in your room.
For a manicure;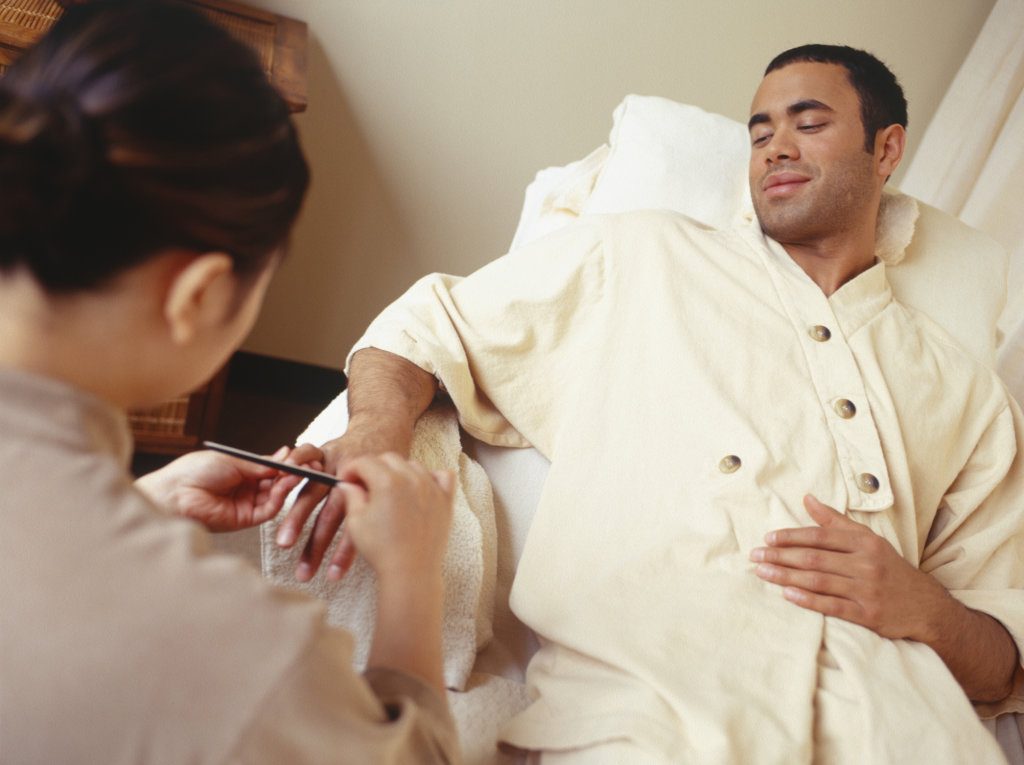 Cut your nails using a nail cutter and cut only the white parts of the nail.
File the edges of your nail using a nail file until it has the intended shape
Cut the extra cuticle (the area that bunches where your finger and toes nails meet your skin) with a cuticle clipper.
Lastly, hydrate your hands by washing and applying natural hand or body lotion. This will help soften your skin.
For a pedicure;
Soak feet in water with natural body wash, and let them soak for 2 to 5 minutes.
Scrub your feet using a scrub or a foot file while still wet to remove the dead skin and build up on your feet.
Clip your toenails and remove only the white part of the nail.
Take the nail file and gently file from one side of the nail to the other.
Cut any extra cuticle using a cuticle cutter and not your fingers.
Rinse your feet and apply natural body lotion on your toes and feet to hydrate your skin.
It is however advisable that every once in a while, you get a manicure and pedicure from a professional.